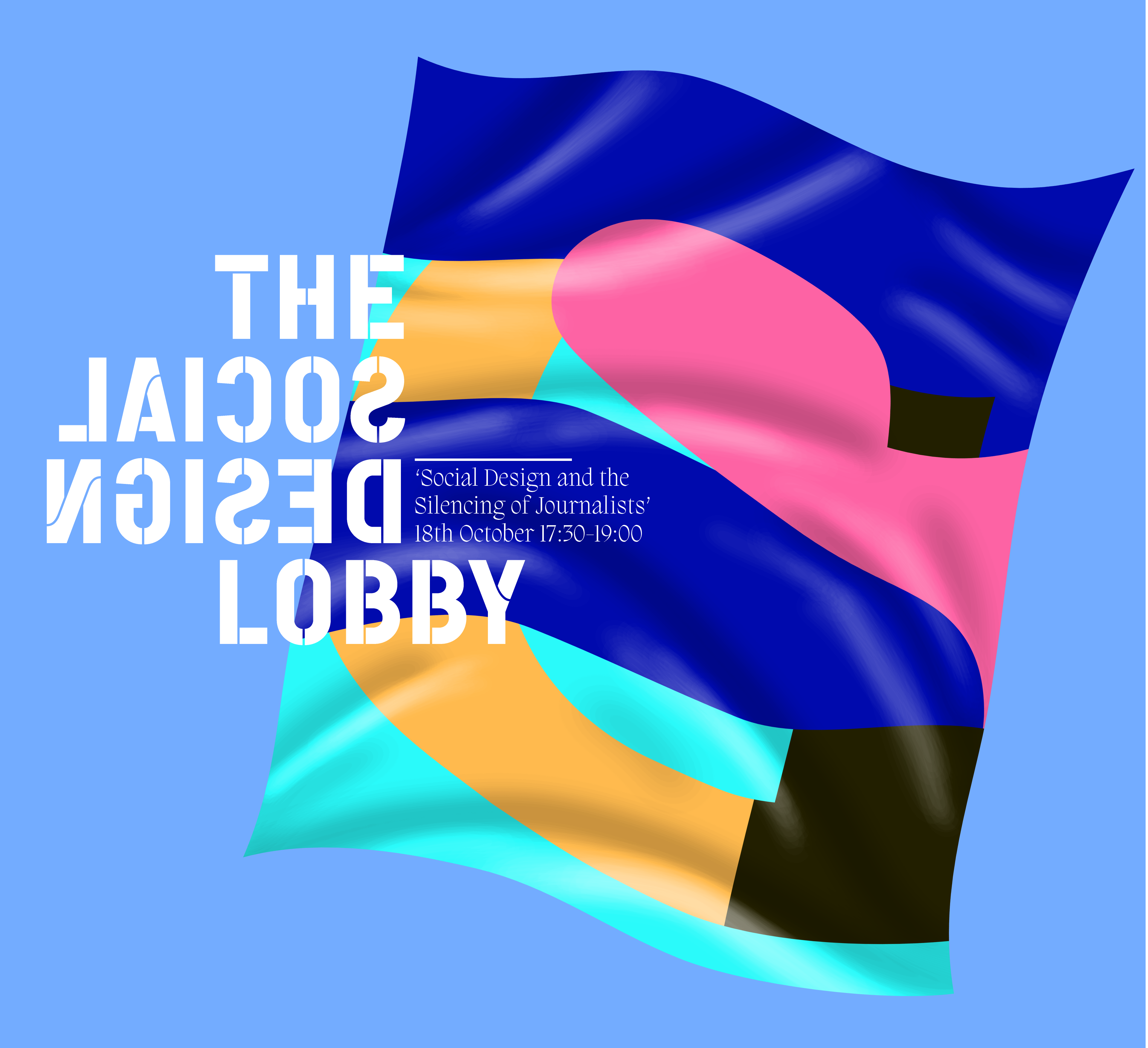 'Design and the Silencing of Journalists'
In Latin America and Eastern Europe, reporters and independent media are being threatened, arrested, attacked, or even silenced for reporting truths that do not please the powers in place. During this online session, we will bring some of these journalists in the conversation to let them share and get an understanding of their experiences. At the same time we will bring in some designers who engaged with their stories and to share the ideas they came up with during the past few weeks. These ideas are not projects yet, but they will give insights on how design can participate in improving the position of independent media worldwide so that fewer journalists will be silenced. Supporting and improving work conditions for these journalists is guaranteeing that our position as citizens will be improved. This new collaboration between design and journalism is more important than ever as we are living in a fast changing world where traditional dynamics are being replaced rapidly by new unforeseen realities. Only with creative, inclusive, socially orientated design can we best address these challenges.
During our session we will give a general introduction about design engaging with journalism, and we will pay attention to the importance of independent media's viability in empowered societies (VIMES). We will explain, with examples, the added value of collaboration between journalism and design, and present some of the ideas emerged during our preparatory discussions.


Sunday 18 of October 2020, 17.30-19.00 CEST
The session will be a part of The Social Design Lobby during Dutch Design Week 2020 and is a collaboration between Foundation We Are and Free Press Unlimited.


'Social Design and genuine inclusivity.'

The Black lives matter movement has grown and raised attention to the discrimination, violence, and killing of people of color. This movement and the conversation around institutional racism and discrimination is one of the most critical issues during 2020.
Within the design sector, we want to be inclusive, but how can we do this while there is a lack of diversity within our design education system and decision making groups. During this session, we want to start the conversation on how design can be inclusive and the processes that are needed to increase diversity and inclusivity within the design sector.
During the session, we will reflect on design projects and hear from speakers about how they approached inclusivity within their work. Furthermore, we want to start a conversation on creating truly inclusive processes within the design field.
Wednesday 21 of October 2020, 17.30-19.00 CEST
The session will be a part of The Social Design Lobby during Dutch Design Week 2020 and is in collaboration with Eindhoven kan het.